Your pain is real and you can lower it!
LEARN HOW TO LOWER PAIN VOLUME AND REGAIN ENERGY!
Welcome and congratulations for making the courageous decision to take your health back onto your own hands!
I accompany adults suffering from chronic illness and chronic pain who just got diagnosed and need guidance to avoid missteps so that they find the medical support they need, learn to manage the social aspect of it, reduce pain intensity and frequency in order to find new energy, direction, and joy again. I help you discover tools to palliate to side effects of ongoing treatments, and manage the anxiety that the prospect of a lifelong diagnosis may create.
There is so much that can be done, outside of medical treatment, to reduce chronic pain and inflammation and increase energy! I wish to be able to share with you the knowledge and education I accumulated for 20 years, as a patient and in my trainings. My coaching is holistic and integrative, meaning it takes into account every aspect of a person (Body, mind, soul) and integrates with other therapeutic modalities (it does not replace medical treatment nor prescribes medicine). It includes knowledge from mindfulness and meditation, psychosomatics, the gut-brain-axis, intuitive eating, and CBT therapies, to only cite a few…
From alone to supported
Your medical journey has been discouraging, exhausting, and downright depressing at times. You feel like doctors do not listen, do not believe you, and even worse, dismiss your symptoms and belittle you. Medical burnout is real!
I have been in your shoes and understand  how hard this is. I am here to guide and support you actively and compassionately through up's and downs, and trials and errors.
This is for you if you want:
health professionals who listen to you
Your constant research for side-effects free treatments and doctors who believe you has left you feeling drained and confused. I can help you access the right resources, find the right professionals and teach you how to be your own advocate.
CONTROL AND ACCOUNTABILITY
You know what you should be doing to feel better but lack of time, energy and support has left you stranded. You need a partner and accountability.
VALIDATION, SUPPORT & COMPASSION
No-one seems to get it. Your family and friends do not believe you nor understand what you are going through. At best, they do not know how to support you efficiently. I will help you manage the day-to-day of living with pain and help you build you a team of professionals that have your back and understand your daily struggle.
From anxious to peaceful
 Under stress, your body answers with an autoimmune flair-up. Inflammation, aches and pains, and mood swings will soon follow, reminding you of the mind-body connection.
It's time to say goodbye to anxiety and ruminations, and hello to restorative sleep and a peaceful mindset!
This coaching is for you if you want to:
MASTER YOUR STRESS RESPONSE
Learn what happens in your body and brain in response to stressors, and what you can do about it to regain zen and serenity.
PREVENT BURNOUT
Your busy lifestyle has had a negative impact on your levels of stress and your mental health. Learn to balance life & work, reduce overload,  and build a self-care routine.
reduce reliance on medication
Anti-anxiety prescription are expensive, have bad side-effects, and may have negative long term consequences or make you dependent. Learn how to increase your mental resilience and use natural alternatives.
From diet fads to food as medicine
Do you suffer from belly troubles every time you eat? Do you understand eating nutritional meals is important to manage both your mental health and your chronic condition?
Proper nutrition can reduce pain and discomfort, while supporting your immunity and your mental health.
Nutrition coaching is for you if you want to:
ENJOY FOODS AGAIN!
It seems you cannot eat anything without experiencing pain and bloating. Let's bring back variety, and make you enjoy eating and cooking again!
DIGEST WITHOUT PAIN & BLOATING
Learn about common culprits and how to implement the right diet for your diagnosis, then maintain it.
MAKE IT A LIFE HABIT THAT REDUCES PAIN
Find out what foods can help lift pain, boost immunity, reduce depression and increase mood & wellbeing.
From exhausted to active and energetic
You are told that doing sports will give you more energy, but every time you try, you feel completely exhausted and worse for days afterwards. When you exercise or have a "big day", you feel like you always pay the price later. Did you know exercise can be inflammatory?
Together we can  build a schedule and a routine that works for you, pleases your doctor, and decreases inflammation instead of lighting it up on fire. 
My program is for you if you want to:
GAIN MORE ENERGY & BE MORE ACTIVE
Find out what helps you gain energy, and what drains it, and how you can fix it.
AVOID PAYING THE PRICE LATER
Reintroduce movement and gentle exercise to your busy life, WITHOUT paying the price the next day.
GET YOUR LIFE BACK
Torn between listening to your body needing rest, and not letting your condition keep you from your social and professional life? Balance rest and fun to enjoy life again.
From stuck to empowered
Pain takes away power. We feel stuck, disowned, powerless.
Did you know that living with passion and helping others creates happiness hormones in your brain? Oxytocin can also reduce your pain, and improve your life! Take back your power and build yourself a life worth getting up for!
Life coaching is for you if you want to:
ADD JOY TO YOUR LIFE
Gain a resilient mindset, reduce negative thoughts, appreciate simple joys and find gratitude for what you do have.
A LIFESTYLE THAT FITS YOUR NEEDS
Rebuild your life step-by-step so that it fits you, not the other way around! Feel aligned, live by your values, take the best life has to offer and build a life filled with love.
FIND PURPOSE & FULFILLMENT
You can reinvent yourself, get that new career and feel good about who you are and where you are at. Take everything you overcame and make it the foundation for a brand new, custom-made life that you are proud of!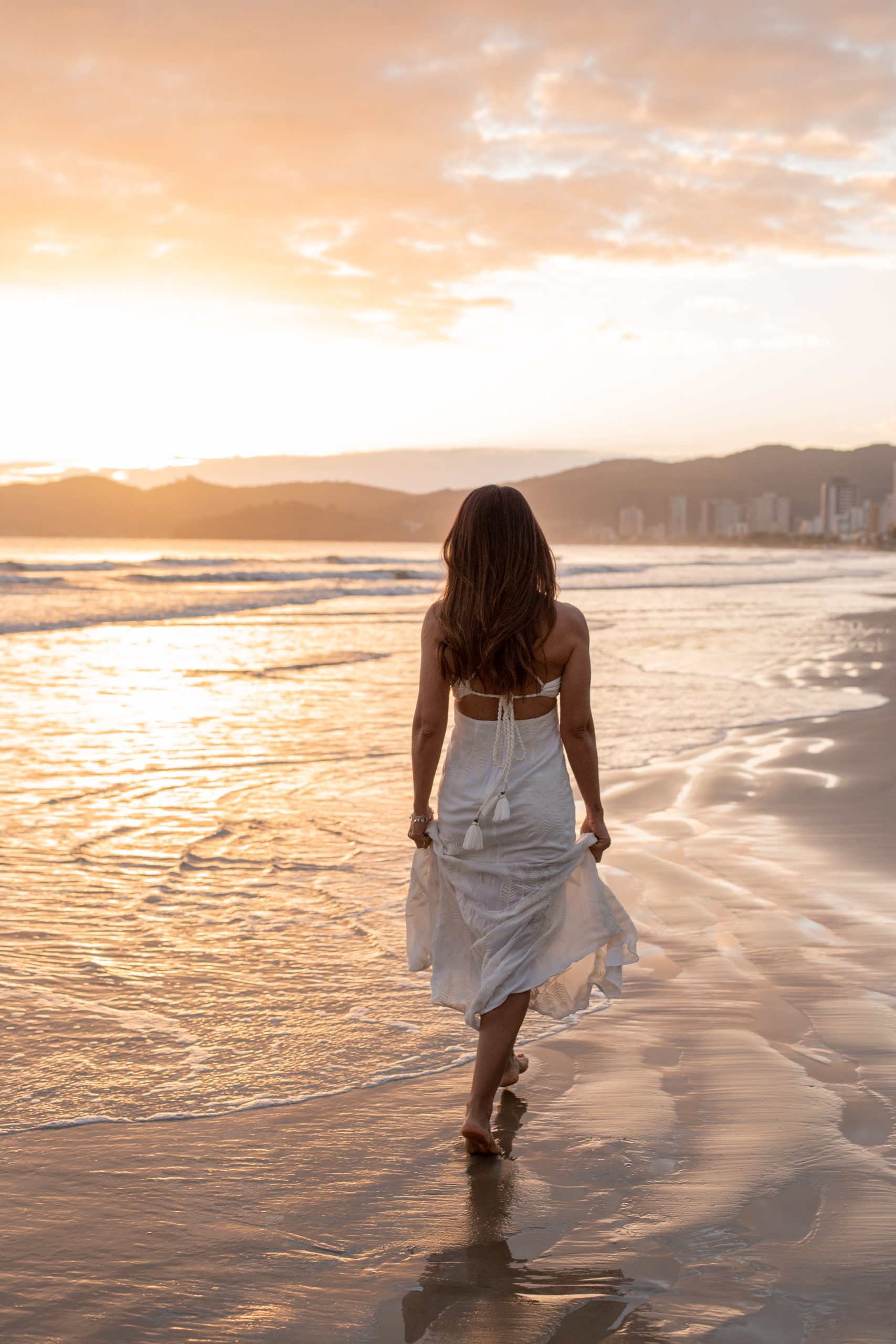 Balance - homeostasis
Learn how to use heart coherence and mindfullness to calm your CNS and help your body reach a state of homeostasis (balance).
Sleep hygiene
Pain is worse when you feel tired, so you will learn how to improve your sleep quality and quantity.
Movement and gentle exercise
Learn about the avoidance-pain cycle and how to rewire your brain. Find out how to reintroduce gentle movement to ease pain.
Nutrition
With proper nutrition, you can help your body fight muscle cramping and inflammation, and thus reduce pain.
Social medicine
Humans are social animals, so pain feels worse when we feel lonely. Learn how to get back to a social life.
Lifestyle medicine
Learn about the benefits of behavior changes, nature and sunlight on your body's functions, mood, and healing process.
Treating fatigue & lethargy
Learn how to balance your life to regain mental and physical energy, stamina and motivation.
RETAKE CONTROL
The difference between enduring a life of pain and living with chronic pain is nothing you cannot learn:
Forging a resilient mindset
Finding  and building your support team
Accepting your physical and mental boundaries and discovering your strengths
Discovering your energy drains
Understanding how pain functions to predict when it might hit
 Mastering the cycle of anxiety and pain
Finding peace within yourself
Knowing where and when to accept help
 Build a list of tools that help decrease pains
Finding a new sense of purpose and building a life that is aligned
Strategies to reduce flair-ups frequency & intensity
Reduce your reliance on medication and learn other science-backed strategies to relieve pain
Breath work and mindfulness
Awareness of what increases pain
Understanding the neuroscience of pain
Managing the social aspect of pain
Awareness of the thoughts-emotion-pain cycle
Medical treatment
This program is meant to be complimenting medical treatment.
Psychotherapy
I do not offer psychotherapy. As a clinical psychologist, my program does however include CBT tools and strategies.
Recommendations of procedures
Diagnosis of chronic illness
Pain management through pills
J'ai retrouvé mon énergie d'avant, je dors beaucoup mieux et je n'ai presque plus d'insomnies.
« Mon principal objectif était de retrouver le sommeil, retrouver mon énergie, retrouver des moments de qualité avec les enfants, un bon équilibre de vie, me sentir épanouie. Cet objectif me semble atteint et je suis donc ravie de cette première expérience de coaching.
(…) "le coaching a été bien au-delà de mes attentes, il m'a permis d'aller vraiment vers du mieux, de retrouver de l'énergie, de reprendre ma vie en mains.
Le coaching m'a permis de manger à nouveau correctement, de me donner du coup plus d'énergie, de recommencer le sport … donc tout bénéfice pour ma santé."
HIGHLY RECOMMEND!
Laetitia really helped me when I was new to Germany and highly overwhelmed. We tackled my anxiety together and I will always be grateful. ♡
Help is on its way!
Living with a chronic condition is not easy, and you don't have to go at it alone. 
Send me a message to schedule your first session today or schedule a discovery call.